Inline Related Posts
Push related posts INSIDE your content, automatically.
Drastically increase your page views.
An impressive fact
As soon as a visitor read and article, it seems that his/her brain is turn off from the web page, with the result that they lose the focus of what comes next and on what is pushed in the page's footer.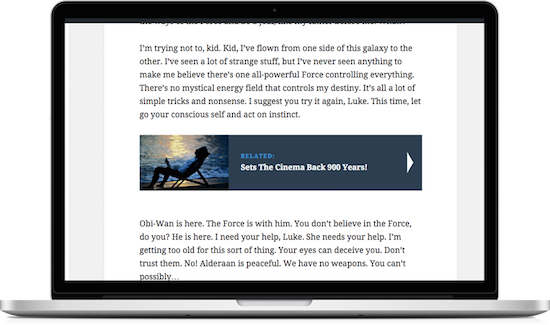 That's why we developed Inline Related Posts, to give you the same technology of these big boys 🙂
With Inline Related Posts plugin you can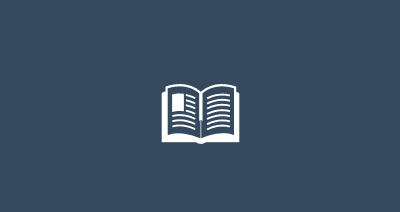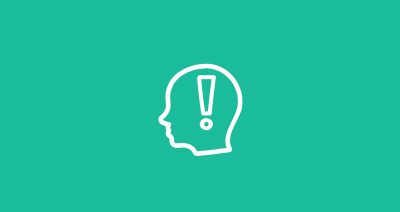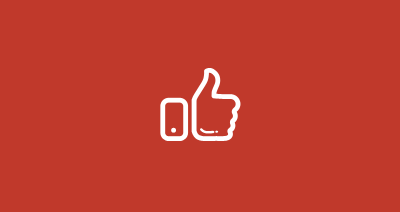 Moreover…



today's blogs have a VERY MESSY footer post
Since the reader has finished to read the post, it finds A DOZEN of call to action that as you know, is not the right way to engage with it or to convert it.
I'm sure that on your blog we can find:
The author box

Subscription to your list

Sharing buttons

Comment form

And… related posts

This is NOT another cool but MANUAL plugin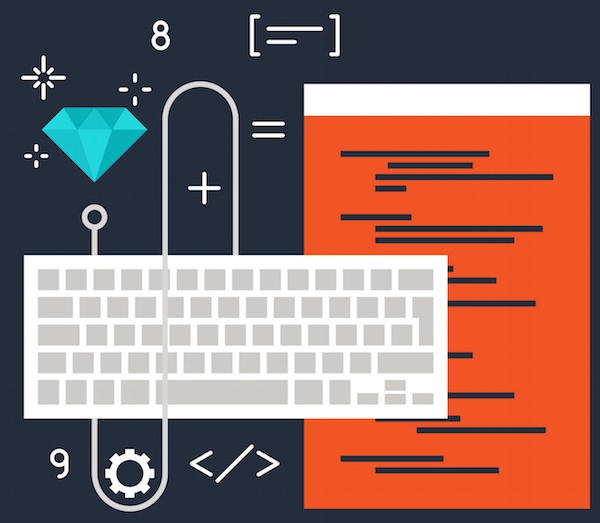 Inline Related Posts plugin has a powerful algorithm that  automatically detects grammar rules inside content like punctuations, line breaks, paragraphs, tags and insert the related boxes only when is possible avoiding content breaks.
You do not need to do anything. This plugin will AUTOMATICALLY insert the boxes in your articles, no additional work.
We care about your time!
Worried about spending to much time setting it? Check the video, 100 seconds flat time to setup and run. We promise.
Tired of 26'935 preview tabs in your browser?
We know. Preview how something looks like with your settings, could be time consuming.
Real time preview help you to decide the best appearance in no time!
What people are saying about Inline Related Posts plugin

Inline Related Posts plugin helps you to keep the readers on your site intriguing them WHILE they're yet reading a post.
Improve your SEO increasing page views and reducing the bounce rate and, more important, improve engagement with your audience, keeping them the necessary time to convert into lead and customers.
Download Inline Related Posts plugin NOW
Inline Related Posts
FREE
Intelly Line breaks Algorithm
Shortcodes
SEO Optimization
Real time preview
100 secs setup
Free themes
Up to 3 Related Boxes
Online support
Personal - 1 site
$79 USD
per year
Intelly Line breaks Algorithm
Shortcodes
SEO Optimization
Real time preview
100 secs setup
Premium themes
Unlimited Related Boxes
Featured Images
Online support
*Renew annually for continued Support and Upgrades
Single Site LIFETIME License
$399 USD
one time cost
Intelly Line breaks Algorithm
Shortcodes
SEO Optimization
Real time preview
100 secs setup
Premium themes
Unlimited Related Boxes
Featured Images
Online support
*LifeTime Ownership of Plugin - including Support and Upgrades